The Server workspaceManagement Center allows authors to:
Manage personal account information
Add widgets and configure the home page
Create favorites and subscribe to content
Review and start tasks
Review and approve a list of content within a workflow
Create and participate in workflow
Participate in collaboration discussions
Assign content to website context
In addition, the following specific administrator functionality is provided:
Create and update projects, document libraries

(also referred to as authoring files)

, and

websites

Learning Libraries

Import a document library structure
Create and manage users, roles, and groups
Configure glossary and publishing settings
Create and assign tasks
Create and manage workflows
Configure settings for a Learning Management System (LMS) to be used in conjunction with eLearning courses
Generate reports
Administrators can also customize the Learning Library end user website. For more information, refer to the companion manual Administration.
The Server workspaceManagement Center is accessed via a standard web browser. Your home page within the Server workspaceManagement Center is called your personal page. Your personal page is divided into threefour main areas:
The top banner: Contains

search functionality

your logo

and access to your account information.
The navigation bar: Contains navigation buttons, search functionality and access to administrative settings and configurations (for users logged in as administrators).
The

left menu

title/action bar

: Contains

navigation buttons and options

actions

pertinent to your current location and system access.
The

dashboard

content area

: Displays your personalized content.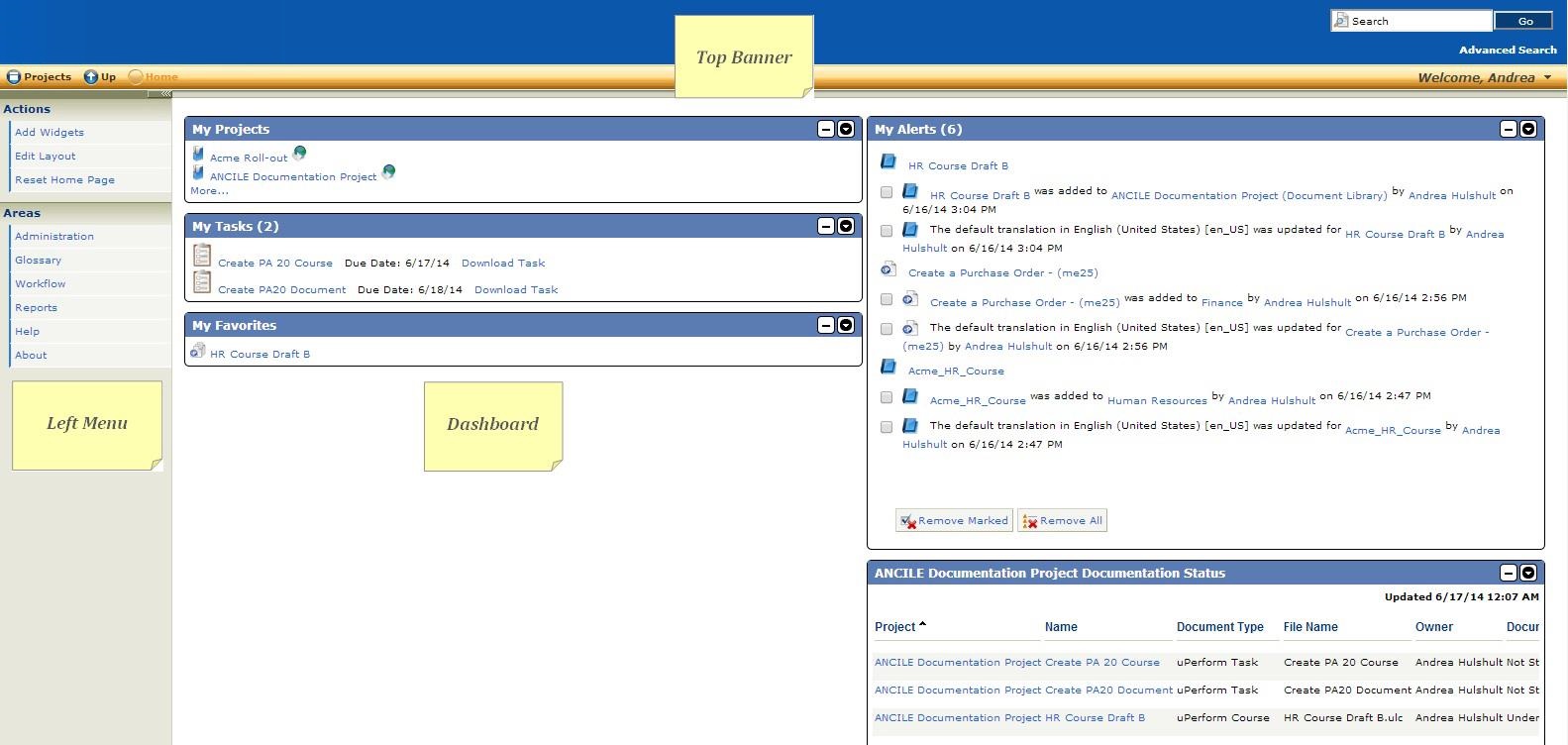 The left navigation menu contains access to further information. The left navigation menu is only available on certain pages.